Five ways to get rid of positive internet on your Android phone or PC / laptop when accessing blocked sites. It can be done without a program.
For some Internet users, there are those who are upset by the government's decision to block some sites. Some believe that not all government-blocked sites are bad sites. Conversely, the site is considered useful. Example: Site Reddit And Vimeo.
This blocking action then prompts site users to find ways to access the webpage. then how? Can we get rid of positive internet for sites that are blocked?
Well, in the following, I will explain how to get rid of positive internet on websites, or in other words, a way to open or access blocked sites. I will apply the methods to both PC and PC Smart phones Android.
a. How to remove positive internet on Android phones
There are many apps you can use on Android to open blocked sites. As for what I'm using here, the Turbo VPN app is certainly secure, you can install it on your Android phone through the Google Play Store. Check out how to open a positive internet using Turbo VPN on Android below.
The first way: no program
1. Open the browser Google Chrome And try to access a blocked site like Reddit.com. Then enter the menu Settings Click on the icon three points.
2. Next click Settings.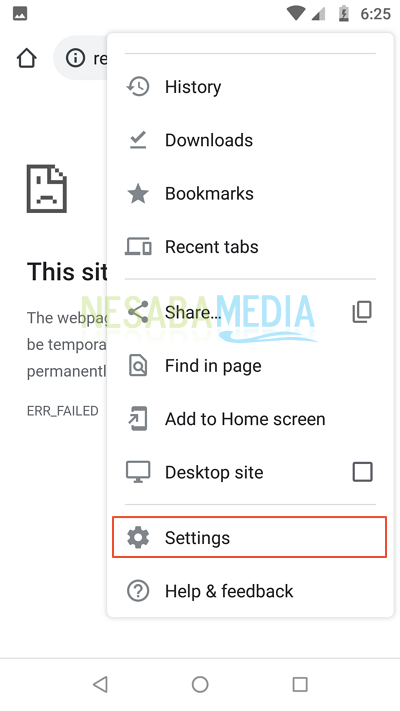 3. Then select Privacy and security.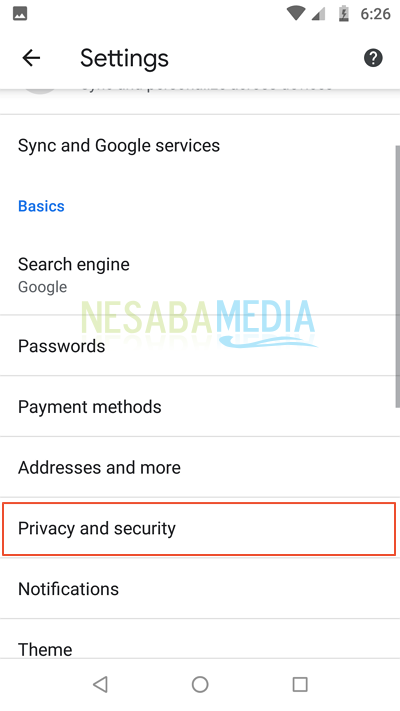 4. Then select Use secure DNS.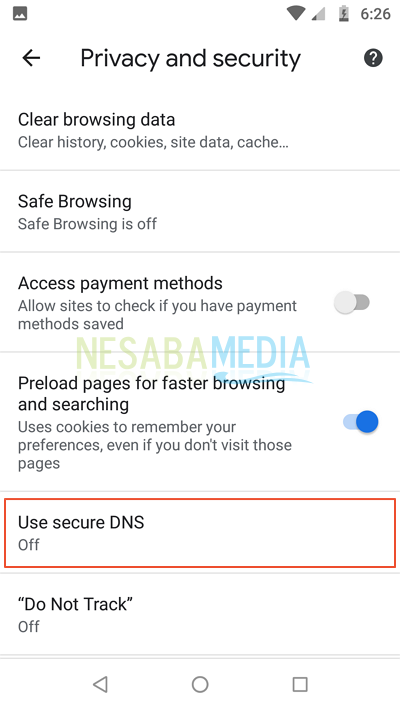 5. Activate the option Use secure DNS Then select Choose another provider Then select Cloudflare (1.1.1.1).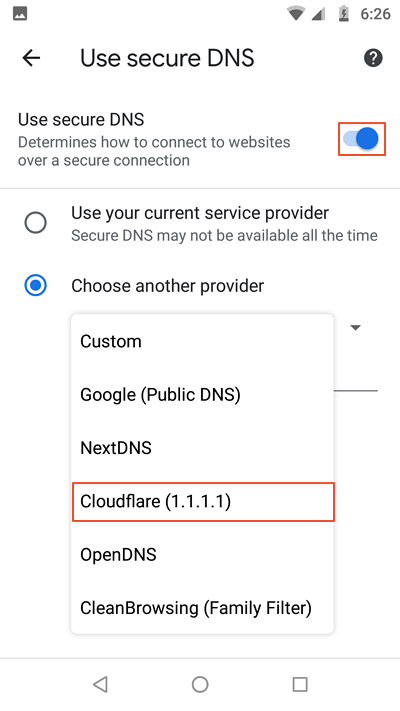 6. Select Custom Cloudflare DNS. Then just exit the menu Settings And try to access the blocked site again.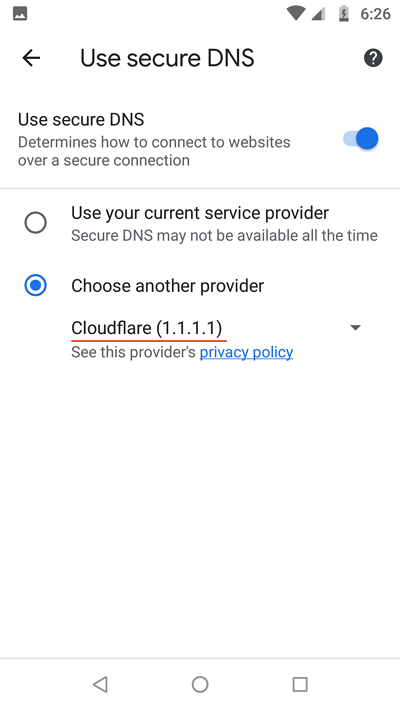 7. The result is that previously blocked sites can be accessed normally!
The second way: with the program
1. Install Turbo VPN On your Android and then open the app.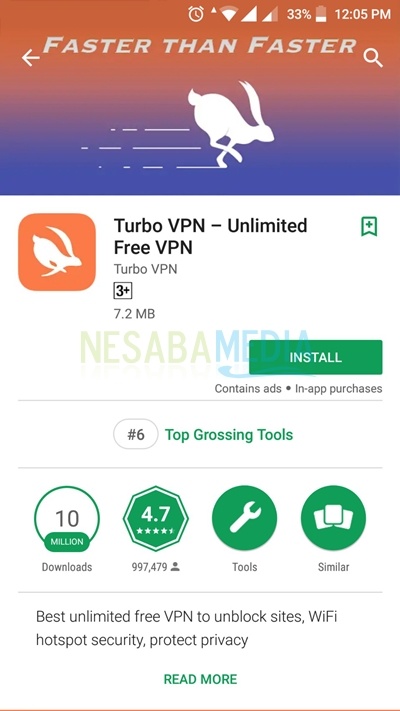 2. If an ad appears, close the ad. Press the icon button Carrots Available for communication on this page.
3. Select Good On Connection requests Like below to enable VPN.
4. If VPN is enabled, a Turbo VPN application icon with the image of a rabbit will appear in the notification bar on your Android. The next page appears as follows. There is writing Connected Which states you are connected and the timing starts from when you are connected.
About the button to close The calculation is under time to end the VPN connection that was already active.
5. Finally you can go to your browser and access blocked sites.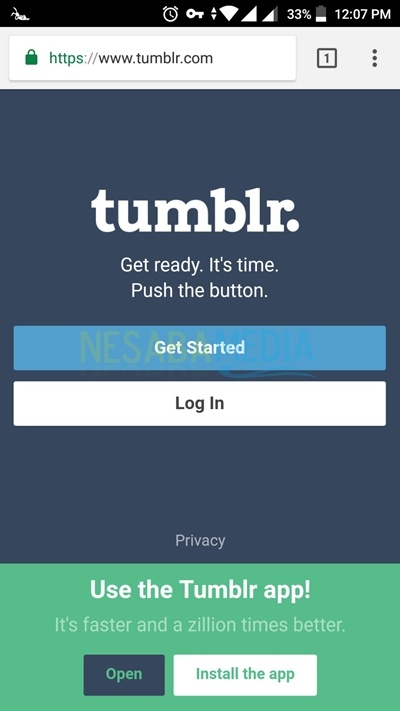 Note: In this example, we try to access the Tumblr site that was previously blocked by the government (now reopened) because there is a lot of obscene content.
B. How to delete positive internet on PC / Laptop
1. Use plugins or plugins in the browser
Plugins Or the browser plugin I use here Anonymous X. AnonymoX is one of Plugins In Mozilla Firefox and Suffixes In Google Chrome, in other words, anonymoX is a browser enhancement that we can use to open blocked sites.
AnonymoX lets you do that Browsing Anonymously, so access to sites that have a positive internet status is secure. In addition, the plugin also provides an IP address where you can change the IP to which it previously belonged. With anonymoX, you can change countries to hide your location while encrypting your connection traffic.
1.1 Extensions in the Mozilla Firefox browser
1. First open your Firefox then click on the menu in the upper right corner. Click Plugins Or you can use Shortcuts from Keyboard By pressing the button Ctrl + Shift + A.
2. A new page will then open. Select Extensions.
3. Look for the column on this page search Which is at the top right. Type the name of the plugin, Anonymous That you want to install on it browser.
4. Then click Anonymous X In previous search results
5. Click Add to Firefox.
6. Then, anonymoX will be downloaded (Download). Click add To add it to Firefox. Then continue pressing Good.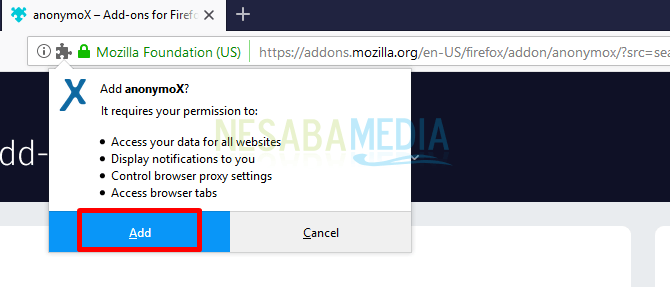 8. Firefox browser automatically adds anonymoX icon and enables it Activate. Additionally, you can check it out on the page Plugins Earlier by following the first method. Once logged in, you will see that anonymoX is currently enabled List extension.
9. So, in the following I will show you how to use anonymoX to open a blocked website. The image below is a Tumblr page blocked by the Indonesian government. before Implement anonymousX.
10. While the image below is a Tumblr page open. You can access your website without any worries. Of course this after You have added anonymoX to your browser.
1.2 Extensions in Chrome browser
Not much different from Mozilla Firefox, here are the steps to implement anonymoX in Chrome.
1. Open Chrome and click on the menu icon in the upper right corner. Select More tools Then click Extensions.
2. You will find a new page. Click Menu Extensions in the left
3. Click Open Chrome Web Store In the following section
4. Type Anonymous On the column search.
5. Find anonymox, then click the button + Add to Chrome on the right hand side
6. Next click Add extensions. Chrome downloads the plugin and applies it in the browser.

7. Anonymox successfully installed on Chrome. You can open the Positive website you want to visit.
8. To see the results, I try to access Tumblr in Chrome.
2. Use Opera browser
In this browser, we do not add Plugins Or Suffixes Like Chrome or Firefox. Opera provides Assumption Default VPN that we can enable.
1. Open Opera, or you can if you do not have it دSelf-loading Install Opera first
2. Click on the Opera icon in the upper left corner.
3. Click the option Settings.
4. On the page SettingsSelect Privacy and security. Search section VPN Click her right to check Enable VPN.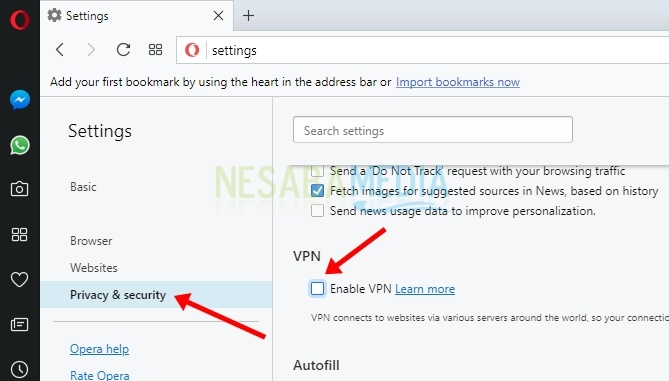 5. Opera automatically adds text VPN Blue background link Bar. You can also browse Opera to access blocked websites.
6. By clicking on the word VPN you can see the data information you used in the month. Opera provides a VPN feature with it Unlimited data. In addition, you can also change the server location according to what you want.
3. Use Tor Browser
Tor Browser is a version of Mozilla Firefox that is optimized for privacy. If you've heard the name Tor, the discussion is usually about opening access to blocked sites, especially Deep web.
The Tor network uses thousands of servers running around the world. When using the Tor Browser, the traffic Your internet seems to have an IP Address Different, generally in different countries. As such, your identity is protected by the privacy protection provided by Tor. Here's how to use Tor's browser to open blocked sites.
1. Download And Installation Tor Browser On your PC
2. Run the program. Click Connection Under Tor network settings.
3. Wait a while to connect to the Tor network.
4. A little later, the Tor Browser appears, allowing you to open blocked sites.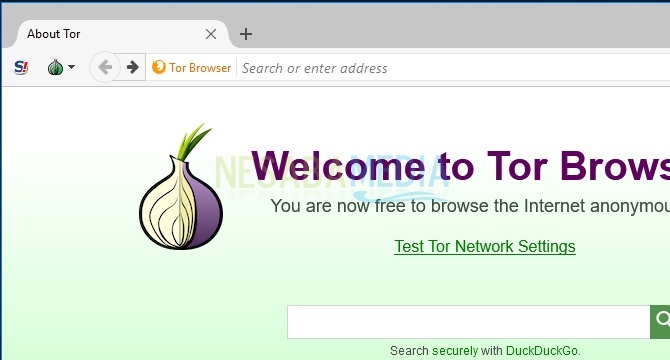 5. Well, below I have access to the Tumblr page in the Tor browser.
Note Before connecting to the Tor network, make sure your device is timed correctly.
The above methods are some references that can help you access blocked web pages.
Be a good internet user, some of the ways to remove positive internet above are aimed at opening sites that are actually positive but are instead blocked by the government such as Vimeo, Tumblr, Reddit and so on.
Make sure that you do not use the above training for the purpose of accessing pornographic sites or other negative sites.
Editor: Mohammad Zakaria