This is how to create PowerPoint on an Android phone for beginners. Create presentation slides easily and effortlessly.
PowerPoint is one of the technologies that is used well as a presentation tool. The presence of PowerPoint was able to help the presentation to capture the views and hearts of the audience.
Then, following the trend of society, gadgets as mandatory items that are always kept, actually support this. Now, computers or laptops are no longer the only way to present PowerPoint.
Android smartphones that continue to develop are fully supported in making PowerPoint. With the help of existing applications, we can use it to create PowerPoint on Android phones. Then how to create PowerPoint on an Android phone? Let's see the explanation below.
Learn how to make PowerPoint on an Android phone
To make PowerPoint on this Android mobile phone, additional programs are needed. Just like the PowerPoint program on the computer, this Android program is no less good for creating PowerPoint.
Do not worry, making PowerPoint step by step on your Android smartphone is not difficult either. In making this PowerPoint, it is not bad to pay attention to the important points in each slide, namely:
You should avoid writing long, concise, small (unreadable) full text on a slide. You just have to enter a summary of important content. The rest can be described orally.
Avoid text and background colors that are inappropriate. This can make your eyes tired and sore when reading slides.
Set the PowerPoint theme to conditions such as formal and informal.
Added creations such as background color, text color, sound, animation, images, graphics, etc. should not be too much.
1. Download and install the program WPS Office in the Play Store.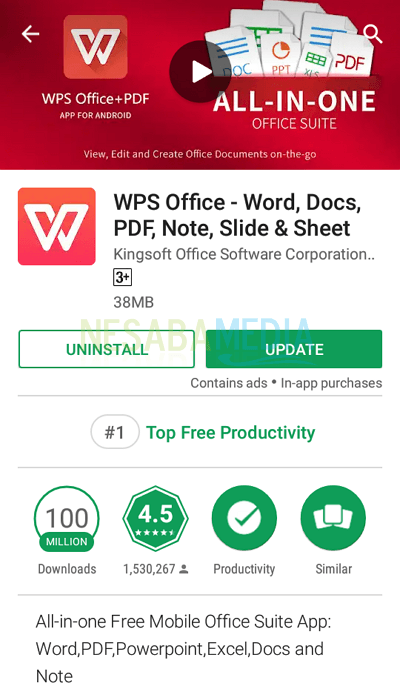 2. Then open the WPS Office application> then select the positive symbol as shown in the arrow below.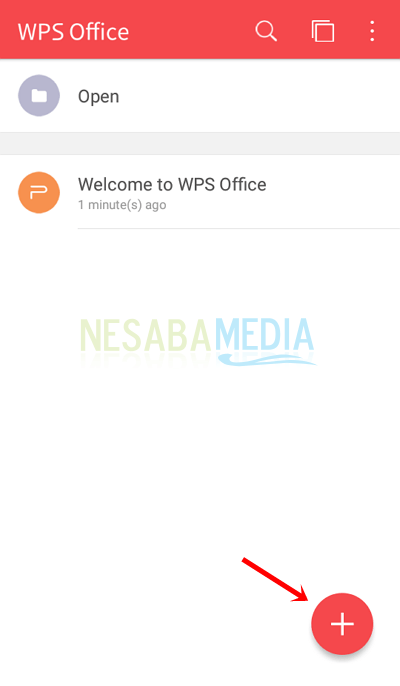 3. Then select New Presentation to create a PowerPoint document.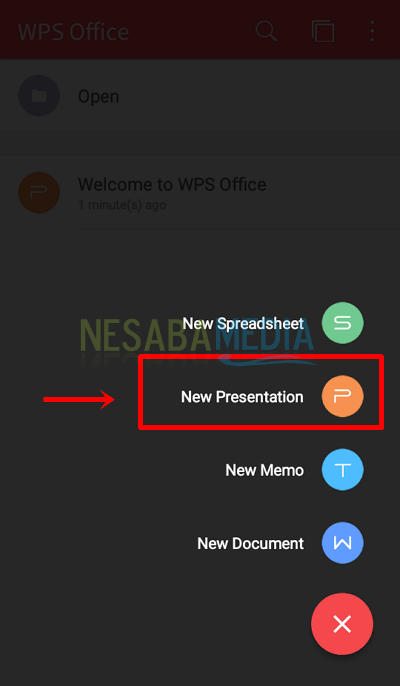 4. Then a new blank document appears ready to be created. How to make PowerPoint on an Android phone is almost the same as making PowerPoint on a computer. Please double-tap the space provided to add a title and subtitle for the presentation.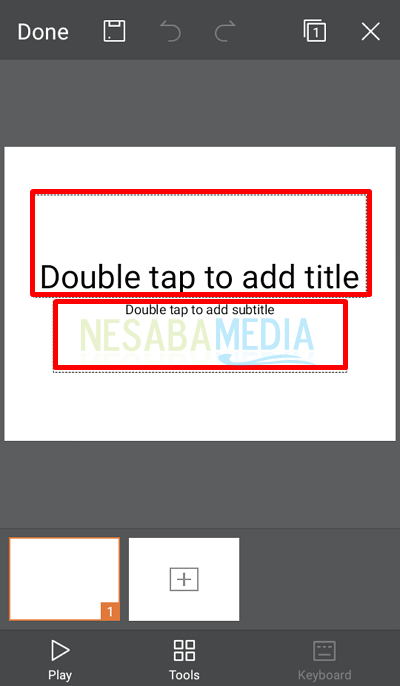 5. After creating the title and subtitle of the presentation, you can select the tools to decorate the text by changing the color and type of writing.
6. Then slide the menu to the right to select Font> Then there are several options, namely text type, thickness, gradient, footer and text color. Please create your post according to the presentation you want to make.
7. After decorating the first slide, you can create a new slide by selecting the slide with the positive sign symbol on the right.
8. As before, to add a title and text, please double-tap the provided area. You can also add tools, sound, images, videos, text, tables, graphics, shapes, and notes by selecting them.
9. Then please slide the menu to the right and select Insert> Then select the multimedia add-ons you want to insert in the slide.
10. You can also add transitions such as PowerPoint slides created on the computer. Please select tools.
11. Then, please slide the menu to the right and select Transitions> Then select the type of transfer you want.
12. Make your PowerPoint presentation slides as good as possible, after finishing, do not forget to save it by selecting the save icon as shown in the arrow below.
13. Then select the directory where your PowerPoint slides are stored> then fill in the PowerPoint slide name> then select the file format (pptx.), (Ppt.) And (.pdf)> then Save Select.
Isn't it easy to create PowerPoint on an Android phone? I recommend WPS Office because of its very full features for creating PowerPoint documents, Word, Notes, Excel, PDF and so on. In addition, the app also ranks first in the Google Play Store as the top free productivity platform with a number of users downloading about 100 million people.
Well, now there is no excuse, if you travel without a laptop but have a deadline to present using PowerPoint. Now, PowerPoint creation can be done anywhere, anytime.
You can add your own creations to add to your PowerPoint appeal to your audience. To make your PowerPoint slides look better and more attractive, pay attention to the important points and points that you should avoid. This article is about how to create PowerPoint on an Android phone. We hope you find this article useful.
Editor: Mohammad Zakaria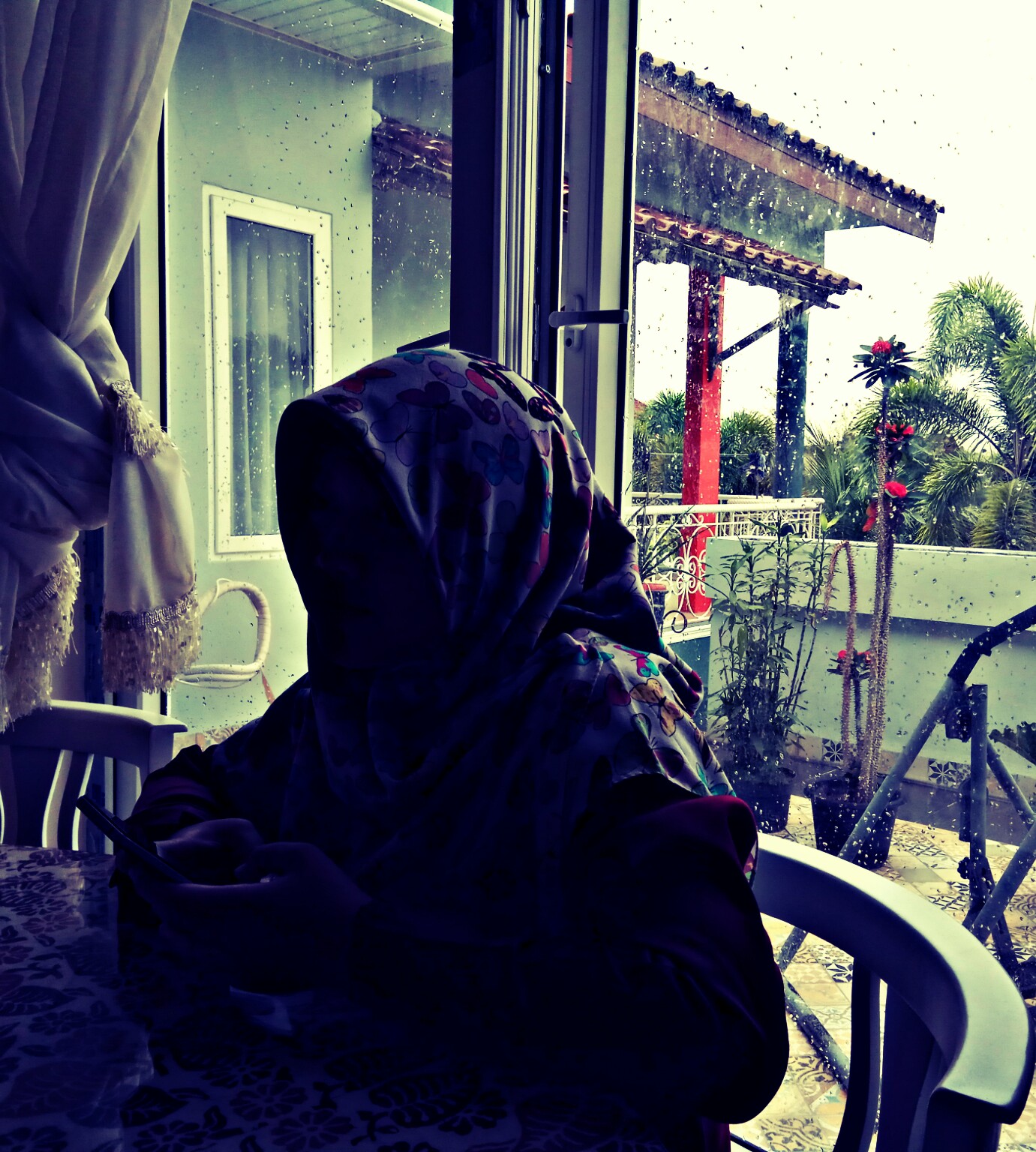 The introverted woman has a personality that enjoys "my time" more, the beach and the mountains.