How to create colorful text in WhatsApp easily. Make chatting more fun.
WhatsApp, proposed by Facebook, has increased WhatsApp popularity. After its popularity, it defeated chat programs such as LINE, WeChat, Telegram and others.
Recently, WhatsApp residents have been shocked by the addition of the latest innovations, namely writing styles such as bold, italic, italic and faint, just when sending a message. This writing style can be done by adding some code such as *, _, ~ and "` at the beginning and end of the text.
Then how to create a font color for writing in WhatsApp? In this case, WhatsApp does not provide features or functions to create color text. However, do not worry, this article will explain about it Learn how to create colorful text in WhatsApp. Let's see the explanation below.
Learn how to make colored text in WhatsApp
This is different from creating bold, italic, linear, and scattered writing styles, which only need to add specific code at the beginning and end of the article. A third-party application must be used to create color text because WhatsApp does not provide this feature in its instant messaging application.
So first we have to download the third party application and install it on our device. So, what is the name of a third party application? I used it for this occasion Text Art program. Just follow the steps to create color text in WhatsApp below.
1. Download and install the Text Art application In the Play Store or App Store
2. After that Open the Text Art app > Then Type the text In the existing column> Click OK.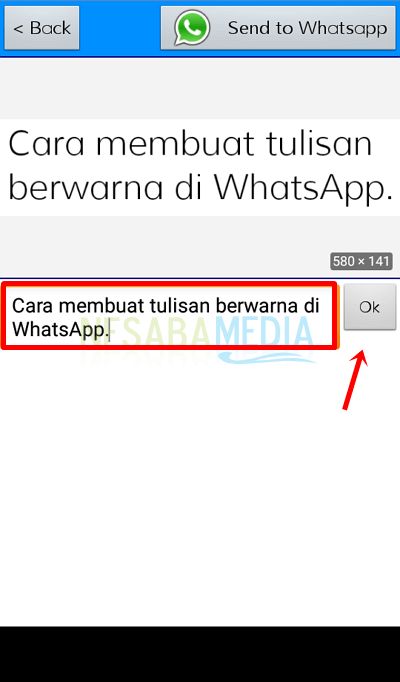 3. Then Choose to change colors To select a color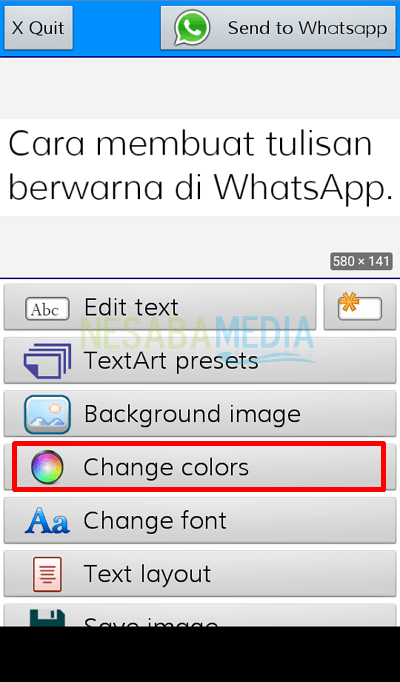 4. Choose the color That are desired. You can also choose a color for the text as well as the background or text background.
5. Please return to the previous section after selecting the color Select the back button. If you've finished choosing a color, just submit it via WhatsApp Select Send TextArt In the upper right corner
6. Later Select the WhatsApp app.
7. Select the contact Your WhatsApp
8. Then Select the submit button Shown with the red arrow below.
9. Create color text in WhatsApp successful done.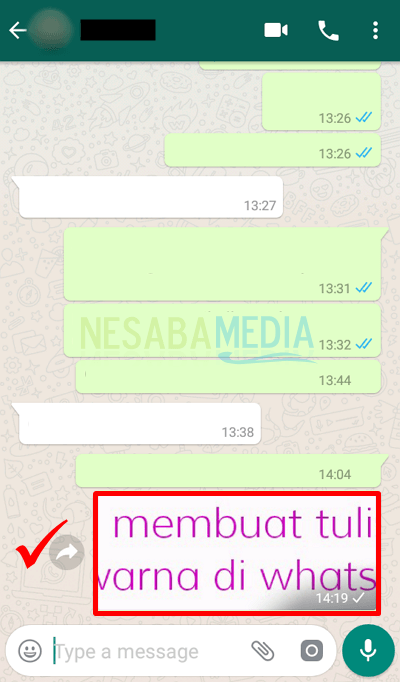 It's not easy How to create color text in WhatsApp? Text Art can be used not only in WhatsApp but also in other instant messaging apps such as LINE, WeChat, Telegram, Twitter and many more.
In addition to being free, this application is also among the top 5 applications Art and design Top. This application is also very light for low-end smartphones. However, unfortunately this application only Send text as image, not text. However, overall this app is very convenient and I recommend it to you.
Editor: Mohammad Zakaria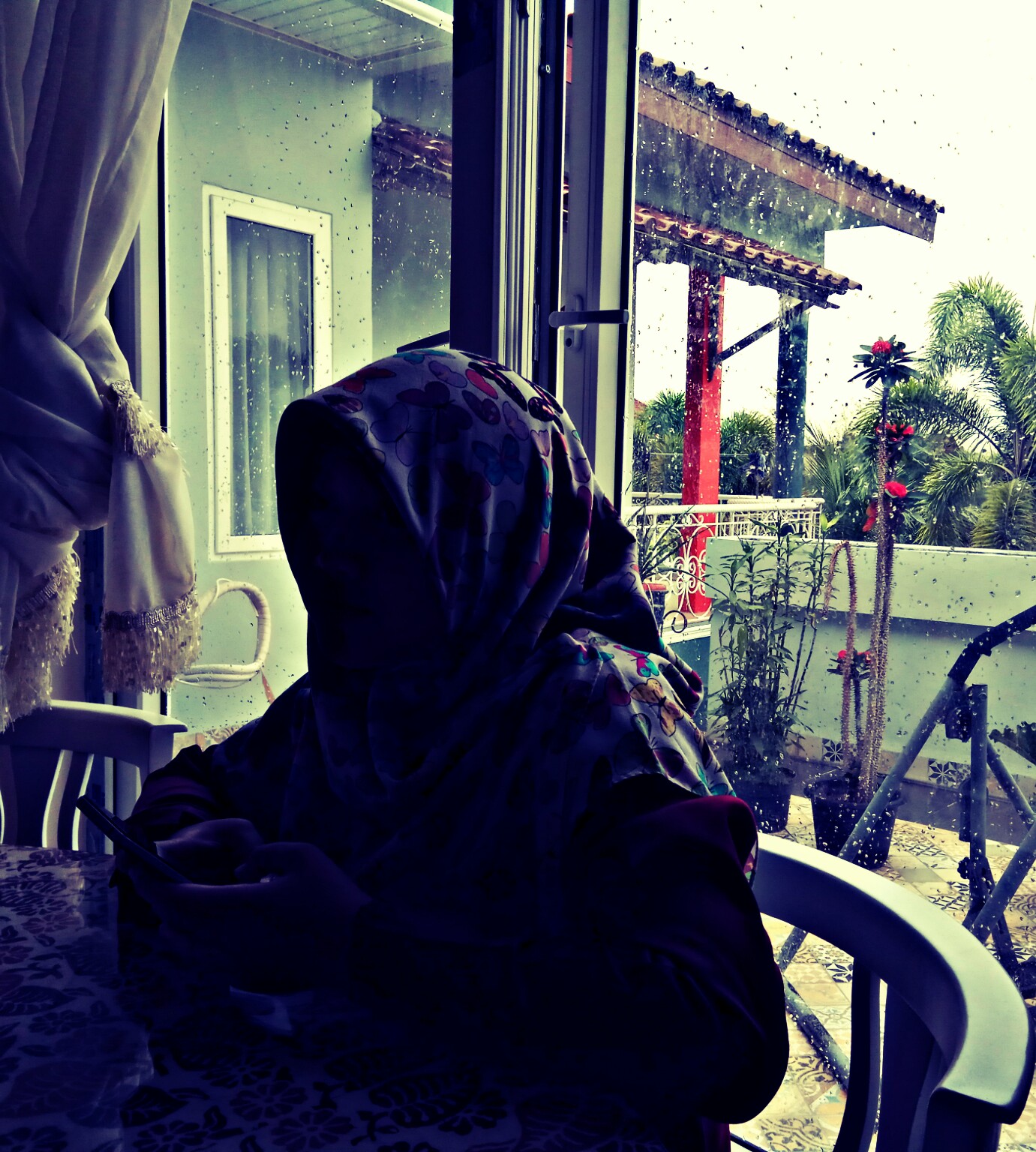 The introverted woman has a personality that enjoys "my time" more, the beach and the mountains.