How to easily install applications in XAPK format on Android
Android smartphone users have now grown among the people, because Android has many functions and we can install various applications in it. In addition, many app developers are currently building Android-based apps. One of them is creating a game or game.
Online games are now very popular among the people, because they have new challenges to make people more interested in online games through smartphones.
Not only are there new challenges, but playing games via smartphones is also considered easier and more effective. Because we can play it in any situation, including lying down. Unlike PC games, because we can only play them sitting down. The size of the game application is generally very large, such as the PUBG mobile online game, which is more than 2 GB in size.
How to install XAPK on an Android phone
Downloading program files that are very large will generally be very difficult for us. And when Anfa downloads the large application file, we have to download the OBB and APK data files separately. Of course, this puts us in trouble.
But do not worry, there is now a file format with Xapk extension. Xapk is a new format used to create an Android application. Xapk is also a combination of OBB and Apk data files. So you do not need to bother downloading OBB and APK files separately because the OBB data file is already available automatically.
In using the Xapk installation tutorial on an Android phone, I used the ZArchiver application. This ZArchiver application is an application that can manage your Android archives. You can also use this app to read Xapk format apps on your Android.
1. Download the ZArchiver app in the Play Store on your Android. Then click the button Installation Which is green to install the program.
2. Then a message like the one below will appear. Click the button Permission ZArchiver can access media files such as photos, videos and other files on your device.
3. Click the button Good About message tips from the ZArchiver app.
4. I previously downloaded a game app with the Xapk extension using Apkpure. So, go to the folder where the Xapk file you downloaded is located. Then double-click on the Xapk application file on your Android device.
5. Then various menus will appear that you can select to follow the Xapk plugin program. Click the button to install the Xapk app Installation.
6. Then a message like the image will appear, click the button Settings Set after installation on your Android device.
7. Then slide it on the unknown source installation settings Switching Allow applications for this resource in ZArchiver applications.
8. Return to the ZArchiver program. You can now install Xapk extensions on your Android. Click the button Installation.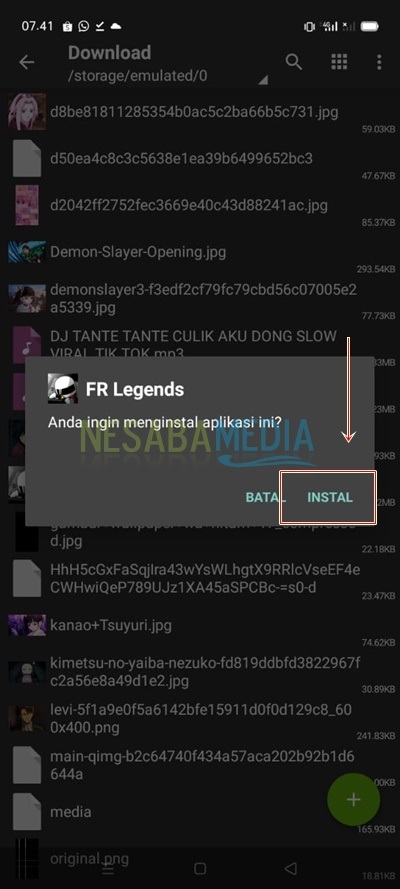 9. Wait for the XApk extension to finish installing. Then click the button open To open a game app that you have already installed.
This is an article that explains how to install Xapk extensions on Android. We hope this article is helpful and helps you install Xapk extensions on your Android smartphone.
Only someone who loves writing and is interested in technology. And people who always believe in the words "trying not to betray the results."